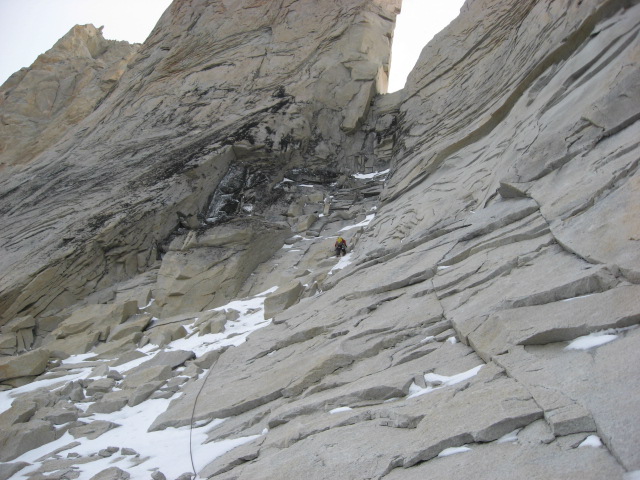 Equally proficient on rock, snow, ice and skis, Tino spends the majority of each year climbing and skiing in the Greater Ranges of Asia, the European Alps, the Andes of South America and the St. Elias and Alaska Ranges in North America.
In his work as an professional mountain guide for Mountain Madness and Points North Heli-Adventures, Tino helps clients realize their dreams of standing atop far-flung summits and skiing epic lines, while teaching them the importance of making positive decisions in the most uncompromising of environments. He is a fully certified and licensed IFMGA mountain guide through the AMGA.
When not guiding clients, Tino scours the globe for unclimbed peaks and unskied lines to add to an ever-growing list of first climbing ascents and ski descents. Tino has been the recipient of climbing grant awards including the American Alpine Club's Cutting Edge Award, the Mugs Stump Award and the Copp-Dash Inspire Award. The multiple first ascents accomplished during these Himalayan expeditions have earned entries in the American Alpine Journal, as well as mentions in the Piolet d'Or's significant climbs.
Tino has served as an Athlete/Ambassador for a number of outdoor brands including Volkl, Marker, Dalbello, Backcountry Access and CiloGear. He has also received generous support from Patagonia, Beal Ropes, Liberty Mountain, Black Diamond and Scarpa.